Sometimes it's hard to decide what to do with the ashes of a loved one. Scattering the ashes is a popular choice. As is choosing a special cremation urn and keeping them at home. But some people would prefer to keep the ashes somewhere they can visit. One option is the interment of ashes in a columbarium which is a room or building set aside for the storage and display of urns. This post below is written by the team at the Holly Barrow Columbarium located in Kent.
Holly Barrow Columbarium at The Lost Village of Dode
Completed in 2022, Carefully designed and constructed to blend in with the Area of Outstanding Natural Beauty in which it is situated nestles a modern interpretation of the Neolithic Long Barrows that many centuries ago were a prominent feature in the Kent & Wiltshire Downs. Situated within the grounds of an ancient sacred site, unique in the UK in that it is principally subterranean, and housing some four hundred double & single niches in which the ashes of loved ones can be safely Interred, Holly Barrow offers a very special place to remember those now departed. The four, welcoming hand crafted granite lined chambers each contain some 70 double niches, the choice of which niche is most appropriate is yours and of course at each celebration of life and interment the Barrow, Church (if required) and grounds are closed to public access, they are exclusively yours for the ceremony.
The chambers are approached by a passage way terminating in a candlelit chapel in which the final goodbyes may be said.
Sometimes we have a need to remember and reconnect – in the silence and solitude of the barrows intimate candlelit chambers this is possible.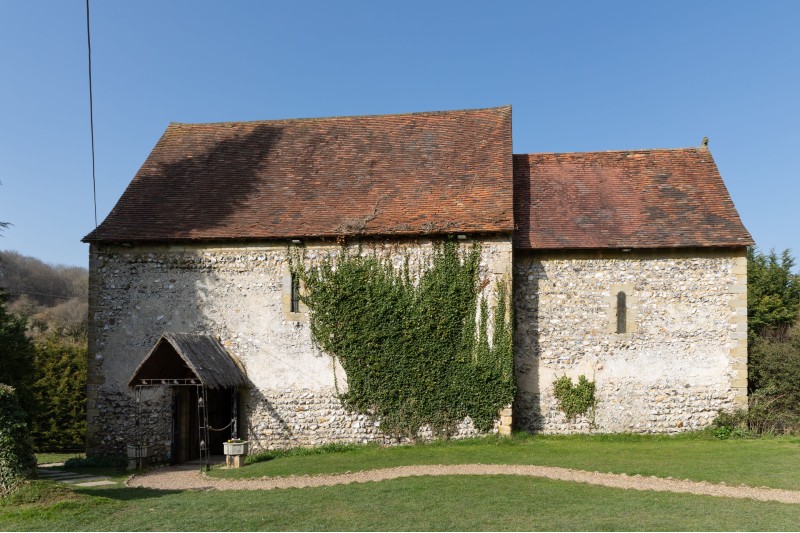 Holly Barrow
The Lost Village of Dode
Great Buckland
Luddesdown
DA13 0XF
dodevillage.com